Client goals
The Milwaukee Symphony Orchestra (MSO) came to OnMilwaukee with the goal of raising awareness and driving ticket sales to their Film with Live Orchestra concerts.
The solution
Featured tactics: Weekend Preview Partner Pick, hangtag, social video, custom content, article sponsorship
We created a custom "Partner Pick" within our popular Weekend Preview story and newsletter to feature the latest Milwaukee Symphony Orchestra show, as well as an upcoming events calendar.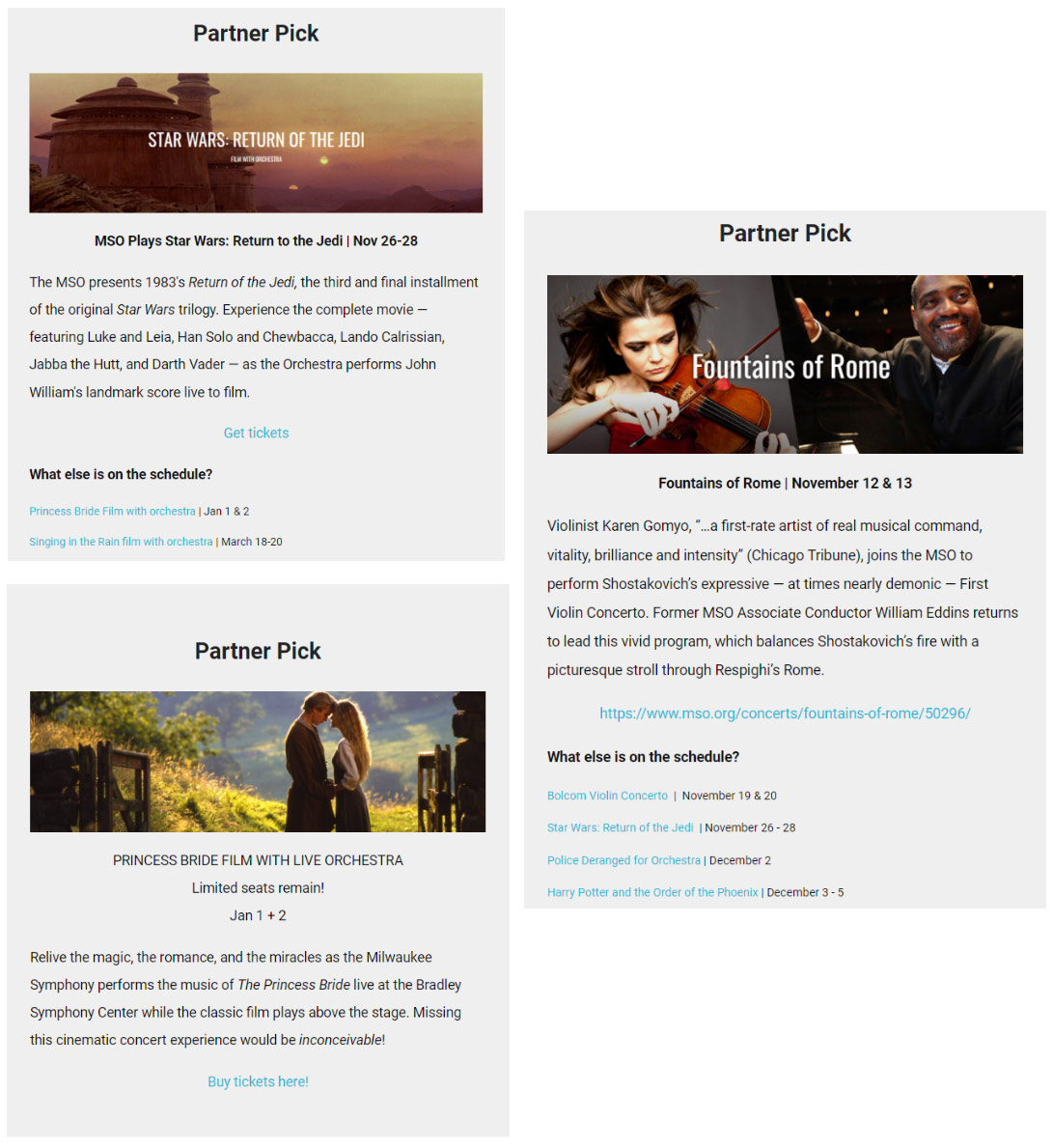 Though the Partner Pick was created for MSO, others can take advantage of this tactic if it's the right solution for you.
Among other tactics, we also placed relevant sponsorship ads along side custom content and conducted live interviews on-site on Facebook.
Because these performances were movie-related, MSO wanted pop culture editor Matt Mueller to go behind the scenes and tell the story and illuminate how MSO works their musical magic.
The outcome
The live interviews saw huge engagement, particularly after boosting. The article sponsorship paired with OnMilwaukee's custom content saw more than 10x engagement over industry standards and OnMilwaukee's exclusive Partner Pick saw over 35x times better engagement.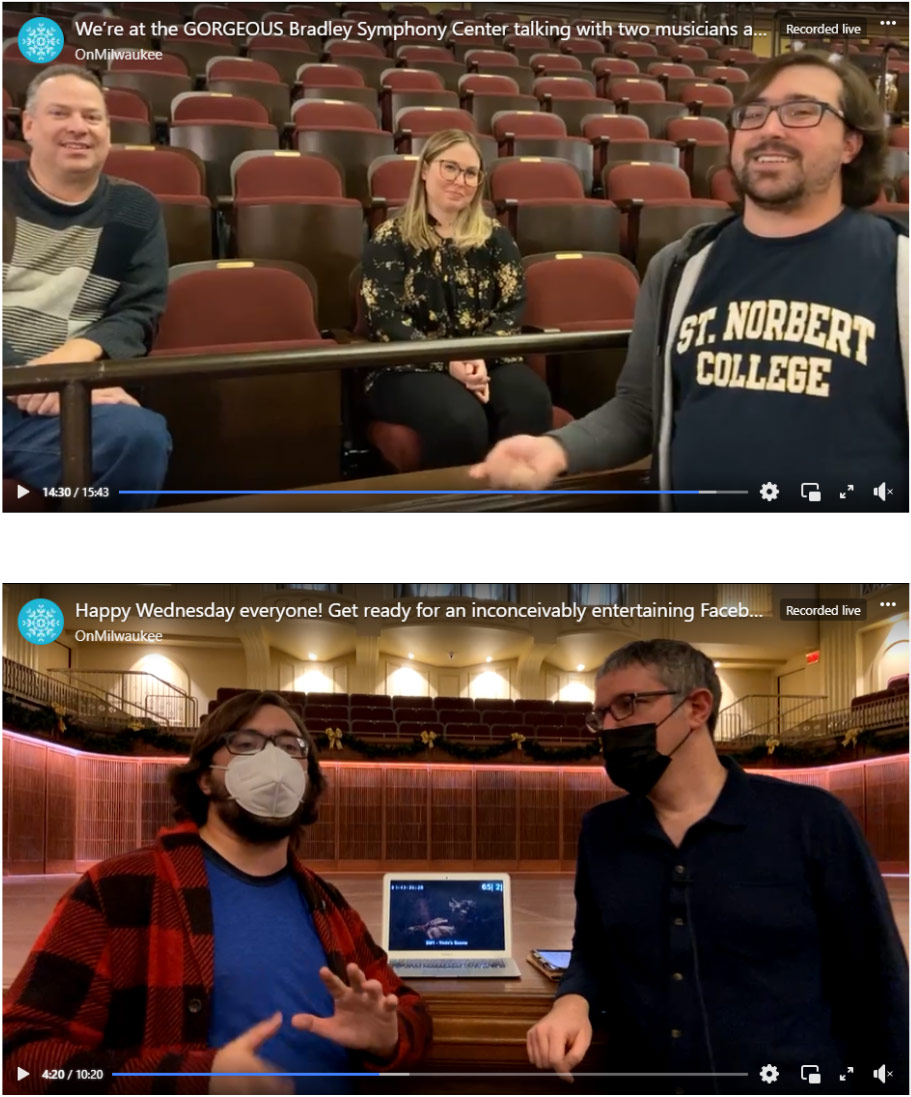 From MSO itself: "On our end we definitely felt like our partnership tangibly supported the marketing we had been doing for our Film with Live Orchestra Concerts so far. We're thrilled to continue to work with your team into the new year."