This exclusive ad size displays in the bottom corner of the screen and stays there as the user continues to scroll.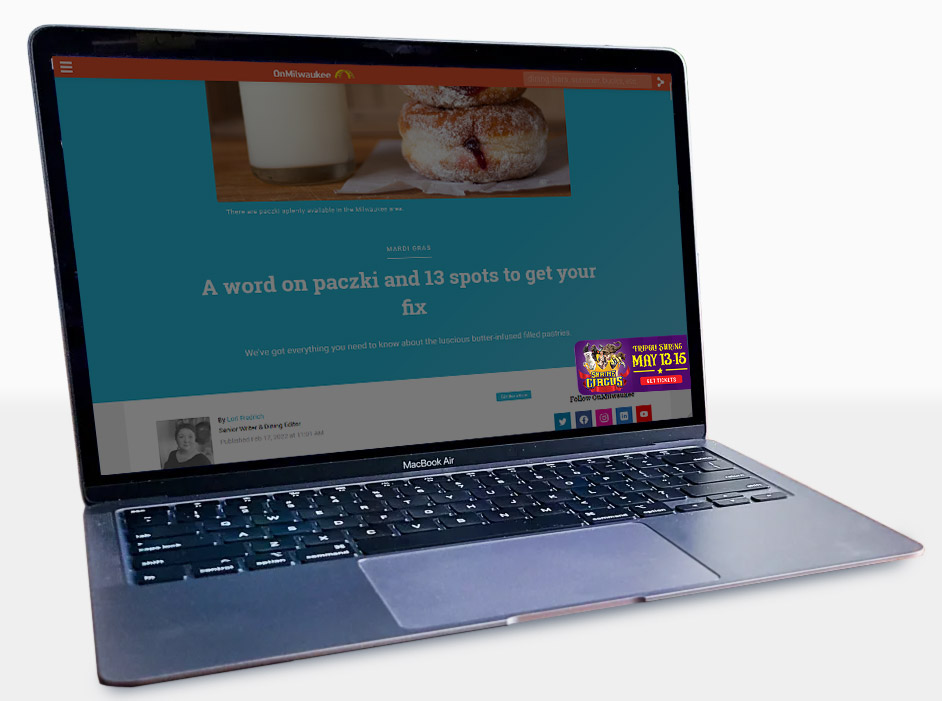 It is small in size, but due to its persistence and simplicity, it typically sees higher interaction.
It looks like a ticket and is therefore a good fit for ticketed events (though it can be used to promote anything).
It is important to note: part of the hang tag sits underneath the browser window, so make sure you account for this in your margins. On desktop screens the Hang tag will pop out and display the hidden part of the ad.
Templates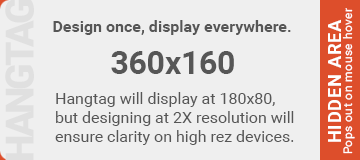 Specs
Dimensions:
Standard (@1X) – 180×80
Hi-rez (@2X) – 360×160
What does @1X or @2X mean?
Max file size: It's a small file, so please keep it under 60k.
Accepted formats: JPG, PNG, GIF
---
Sales and placement
Sold by: CPM
Placement: Run-of-site (ROS) – Home, Collection, Article
Clicks tracked: Yes