Client Goals
The Steven's Point Area needed a plan to drive tourism to the area, and wanted to do so primarily through promoting their Craft Pass, a digital checklist of deals and discounts for area breweries.
The Solution
Featured tactics: Custom content, social support, digital display, in-article videos
Since this campaign was primarily localized around the Milwaukee area, and the two-and-a-half hours travel to Steven's Point is not-insignificant for most of our viewers, we created messaging around the idea that this would be more of an adventurous day or weekend trip, exploring an area that isn't just a neighborhood away.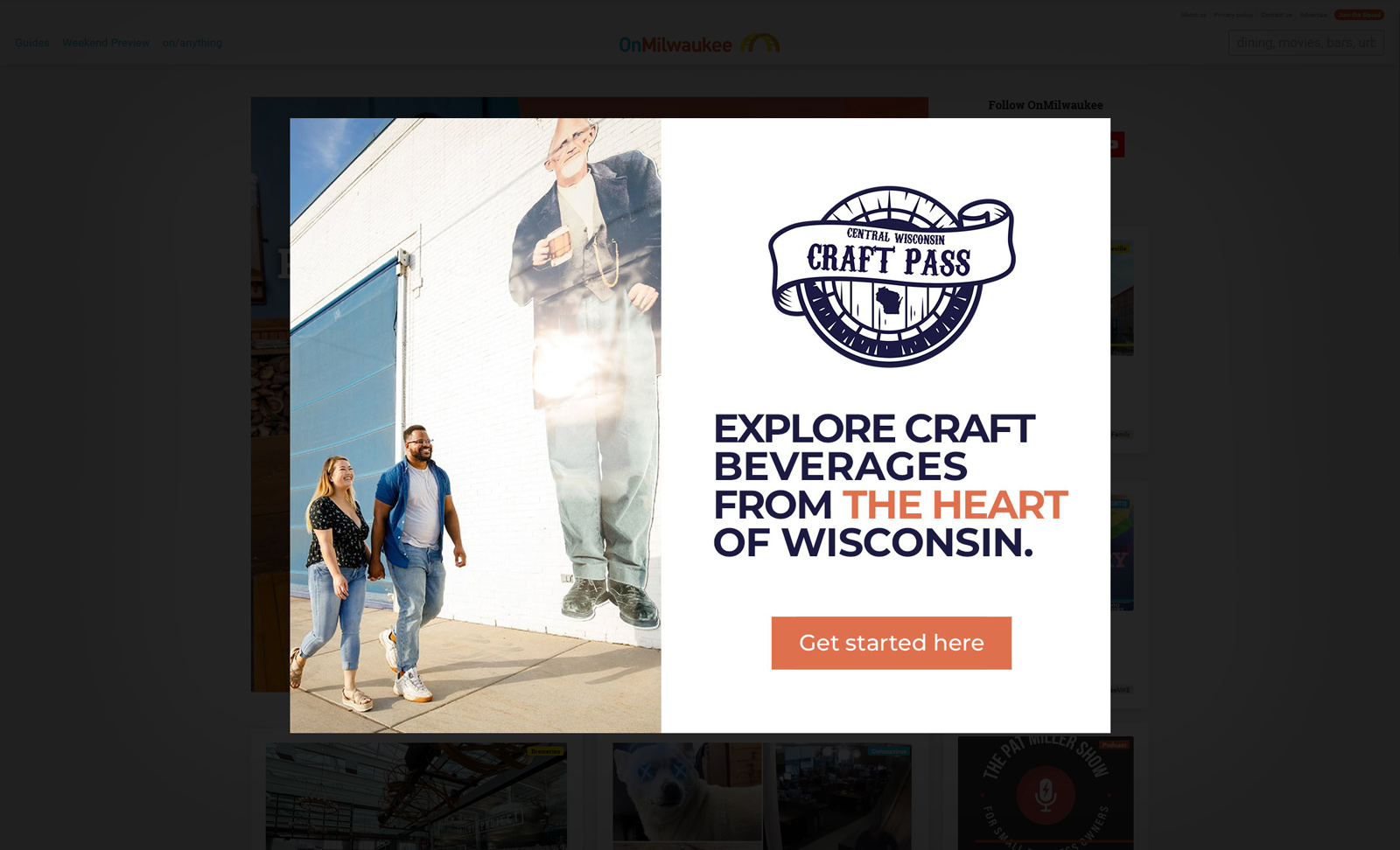 We developed the message, "Explore craft beverages from the heart of Wisconsin," and targeted this messaging to the Milwaukee area, both on OnMilwaukee and through our programmatic LIFT ad network.
We also featured them as a part of our One-Tank Getaway series with a focus on social promotion and we also ran in-article video ads, which they provided.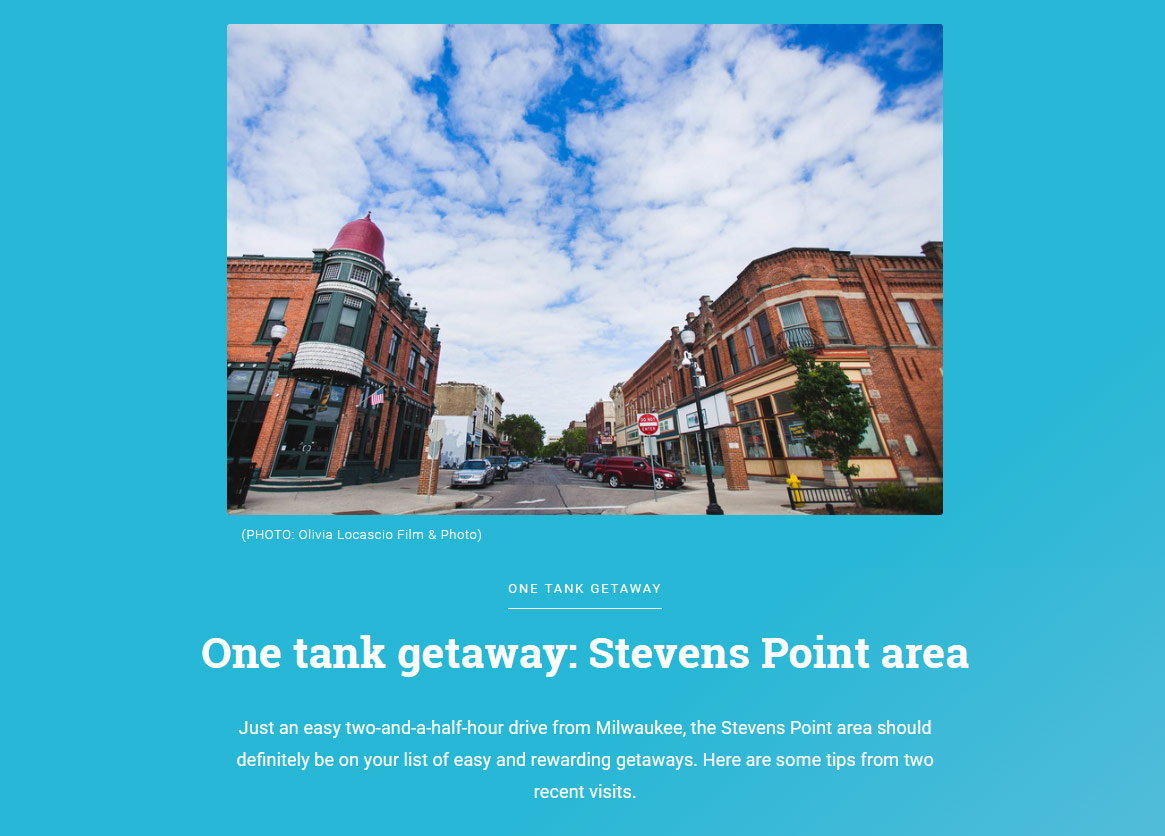 The Outcome
The one-tank trip received excellent readership overall seeing 2 to 3 times more reads than most.
Interest in their Craft Pass was strong with takeovers (seen above) performing two times better than most.
And, thanks to the medium-length duration of the campaign (roughly 3 months), we were able to optimize ad performance based on data over time, improving interactions by moving inventory around and widening targeting windows.